ESP
| ENG
Search:
PROGRAMMES
Reading Recommendations
October 2021
The global economy is giving leaders of the Group of 20 countries a lot to talk about at their summit this weekend in Rome
ROME — Leaders of the Group of 20 countries gathering for their first in-person summit since the pandemic took hold will confront a global recovery hampered by a series of stumbling blocks: an energy crunch spurring higher fuel and utility prices, new COVID-19 outbreaks, and logjams in the supply chains that keep the economy humming and goods headed to consumers.
Research in climate modeling and complex systems wins Nobel Prize in Physics
Syukuro Manabe, Klaus Hasselmann, and Giorgio Parisi honored for breakthroughs in understanding global warming and disordered metallic lattices
Pioneering modeling work on the causes and signs of human-induced climate change and on disordered physical systems—squeezed together under the umbrella of complex systems—are honored with this year's Nobel Prize in Physics. Half of the prize goes to Syukuro Manabe of Princeton University and Klaus Hasselmann of the Max Planck Institute for Meteorology (MPI-M) for showing how, despite the variability of the weather, computer models can make concrete predictions about the warming effect of rising carbon dioxide (CO2) in Earth's atmosphere—and finger human activity as the cause.
Risk of Dangerous Heat Exposure Is Growing Quickly in Cities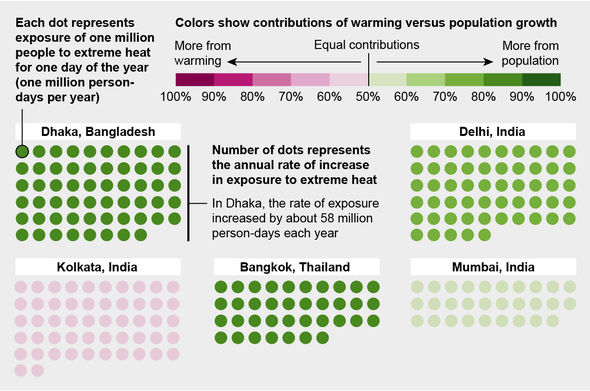 Cities are famously sweltering places during heat waves, with pavement and buildings radiating heat back into the air and elevating temperatures compared to nearby rural areas. Add in global warming and an increasingly urban population, and you have a recipe for quickly ratcheting up the number of humans exposed to health-endangering heat. This exposure has tripled in recent decades—a faster rise than previous research suggested—a new study finds.
One policy accounts for a lot of the decarbonisation in Joe Biden's climate plans
TAKE A ROAD TRIP to Indianapolis, home to a certain two-and-a-half-mile race track, and you will find yourself in good company. A survey carried out before the pandemic found that about 85% of local commuters drive to work, alone. Standing on a bridge over 38th Street, which runs by the state fairground, you cannot escape the roar of six lanes of petrol-fired traffic below—and, reports a local, this is quiet compared with the noise on pre-virus days. Getting Americans to kick their addiction to fossil fuels will require many of these drivers to find another way of getting to work, and to move on from the flaming hydrocarbons celebrated at the city's famous oval.
Make electric vehicles lighter to maximize climate and safety benefits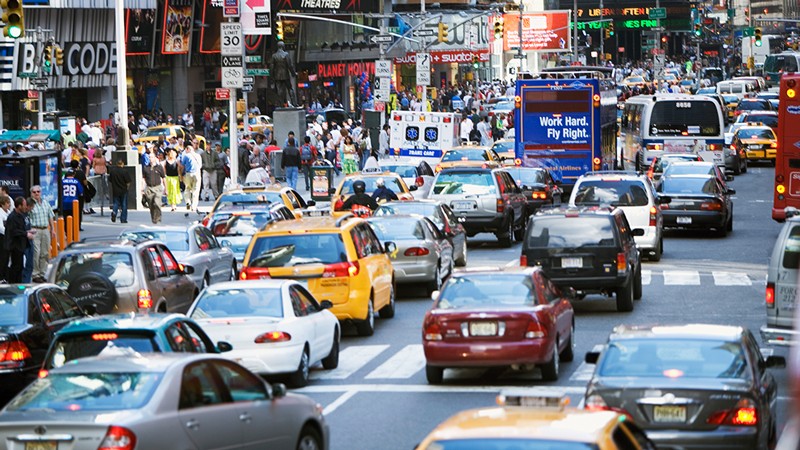 Electric vehicles are here, and they are essential for decarbonizing transport. The United Kingdom, California, the European Union, Canada and others plan to phase out the sale of fossil-fuelled vehicles as early as 2030 — Norway plans to do it sooner. Consumers are interested. In May, the Ford Motor Company unveiled an all-electric version of its best-selling pick-up truck, the F-150 Lightning. By August, so many customers had reserved one that Ford doubled its initial production target. On 27 September, the company announced that it will spend billions of dollars to build battery factories and an electric-truck plant in the United States. Other companies are expanding their production, too.
MARIO MOLINA CENTER FOR STRATEGIC STUDIES ON ENERGY AND THE ENVIRONMENT
CDMX