ESP
| ENG
Search:
PROGRAMMES
Reading Recommendations
November 2021
Climate Change Is Acidifying and Contaminating Drinking Water and Alpine Ecosystems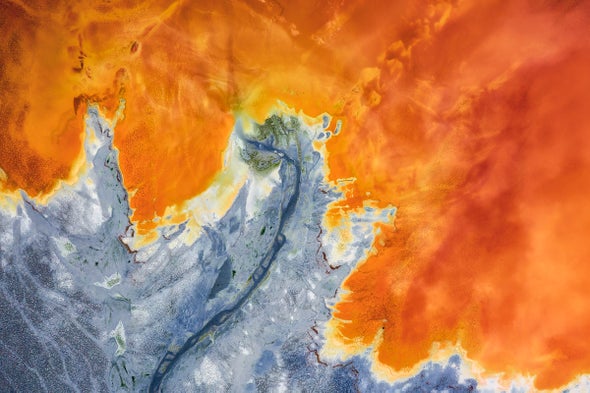 Garrett Rue grew up fly fishing in central Colorado, often surrounded by mountains stained amber and maroon, and hiking along streams that seemed to borrow those colors. Sometimes he would cast for native trout and come back with nothing—because there was nothing to catch. Then he started hearing stories about people in nearby mountain communities who couldn't drink their own water. He began to wonder: "These streams have problems supporting ecosystems, and they're not usable for drinking. What's going on here?"
Biden rallies nations to cut methane emissions
The Biden administration is seeking to mobilize the world to curb methane emissions, using domestic policies and global pledges to combat the climate-warming gas.
World leaders announced Tuesday that 100 countries are now backing an effort led by the United States and the European Union to cut global methane emissions by 30 percent.
Meanwhile, the U.S. also announced new regulations for its domestic oil and gas production.
UN Climate Change News, November 4, 2021 – Coal goes down in history today at COP26, as countries, banks and organizations move away from the largest contributor to climate change.
The COP26 Presidency has focused on a just transition to clean energy and the rapid phase-out of coal, as part of its efforts to minimize temperature rise in line with the Paris Agreement. The breadth of commitments made today in Glasgow on Energy Day indicates that the world is moving towards a renewable future.
"COP26 must keep the 1.5 degree centigrade target alive."
Prime Minister Johnson, I want to thank you and the President of the COP, Alok Sharma, for your hospitality, your leadership and your tireless efforts in preparing this COP.
Excellencies,
The six years since the Paris Agreement have been the hottest six years on record.
Our addiction to fossil fuels is driving humanity to the brink.
We are faced with a tough choice: Either we stop it, or it stops us.
MARIO MOLINA CENTER FOR STRATEGIC STUDIES ON ENERGY AND THE ENVIRONMENT
CDMX