ESP
| ENG
Search:
PROGRAMMES
Reading Recommendations
July 2021
Biodiversity needs every tool in the box: use OECMs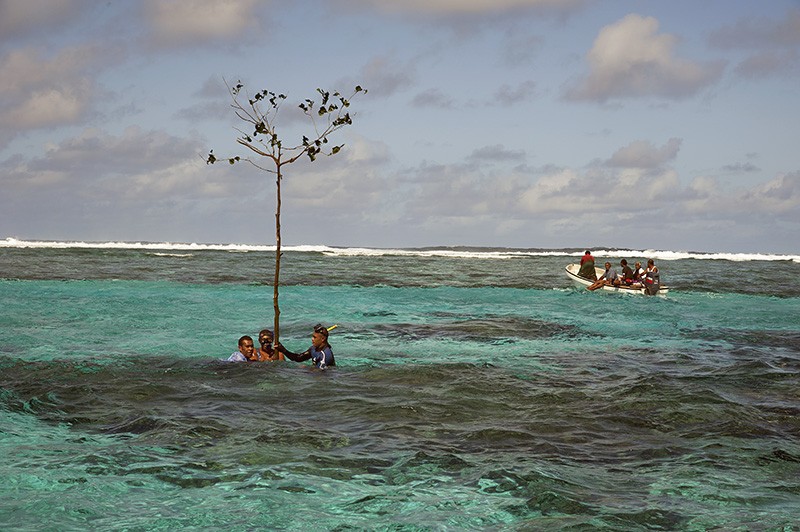 Global support is growing for the 30 × 30 movement — a goal to conserve 30% of the planet by 2030. In May, the G7 group of wealthy nations endorsed the commitment to this target that had been made by more than 50 countries in January. It is likely to be the headline goal when parties to the Convention on Biological Diversity (CBD) meet to discuss the latest global conservation agreement in May 2022 in Kunming, China.
Mobility restrictions can have unexpected impacts on air quality
An international collaborative study led by University of Helsinki has conducted a holistic study to investigate the effects of COVID-19 restrictions on several air quality pollutants for the Po Valley region in northern Italy. The area is well known to have one of the worst air quality standards in Europe and is highly influenced by anthropogenic (human-led) activities. The study was done between research groups in Finland, Italy and Switzerland and the results were published in the journal Environmental Science.
Scientists have combined air quality measurements and computer simulation data over several locations in the region. The resulting studies show that reduced emissions from traffic lead to a strong reduction of nitrogen oxides, while have had limited impact on aerosol concentrations, contributing to a better understanding of how the air pollution is formed in the Po Valley.
Europe's deadly floods leave scientists stunned
Four days before deadly floods swept through western Germany and parts of Belgium last week, Hannah Cloke saw a forecast of extreme rain on a Europe-wide flood alert system to which she belongs. Researchers "were stupidly congratulating ourselves that we were forecasting something so early. … The assumption was that would be really helpful," says the hydrologist and flood forecaster at the University of Reading. Instead, she was stunned to see scenes of devastation and death despite the ample warnings. "We should not be seeing this number of people dying in 2021 from floods. It just should not be happening."
Climate change made North America's deadly heatwave 150 times more likely
Rising global temperatures probably contributed to a week of record-breaking heat in Canada and the United States.
The devastating heatwave that struck parts of Canada and the United States late last month would have been extremely unlikely without global warming, researchers have concluded.
The chance of temperatures in the Pacific Northwest region coming close to 50 °C has increased at least 150-fold since the end of the nineteenth century, found a rapid analysis conducted in response to the heatwave.
Fact check: Is half a degree of warming really such a big deal?
Minimal temperature increases like 1.5 or 2 degrees Celcius might sound insignificant, but when it comes to our planet they can have a massive impact. DW looks at the facts.
When a human being's temperature rises from a healthy 36.6 to 38.6 degrees Celsius (97.8 to 101.48 degrees Fahrenheit), it has consequences. Just a seemingly minor increase leaves the body feeling unwell and unable to function normally.
It's a similar story for the planet.
MARIO MOLINA CENTER FOR STRATEGIC STUDIES ON ENERGY AND THE ENVIRONMENT
CDMX